North Florida Obstetric and Gynecologic Center
1937 Harrison Avenue
Panama City, Florida 32405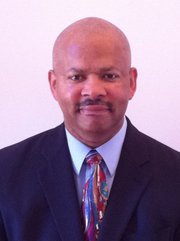 Call Today 850-784- 6877



Bryce V. Jackson, M.D.
American Board Certified



Doctor Jackson is committed to excellence in women's healthcare. This is a solo practice and you will always see Doctor Jackson for your health care needs. Our prenatal patients know who they will see for their office visits and who will deliver their babies. Doctor Jackson is on staff at both Bay Medical Center and Gulf Coast Hospital. Our patients have a choice as to where they want their hospital care to take place.

Bryce V. Jackson, M.D. provides the following obstetric services:

1) Normal Obstetrics
2) High Risk Obstetrics
3) Vaginal Birth After Cesarean Section
4) Ultrasound
5) 3D & 4D Ultrasound
6) Genetic Amniocentesis
7) Office Non Stress Tests
8) Cervical Cerclage

Doctor Jackson provides the following gynecologic services:

1) General Office Gynecology
2) Office Gynecologic Surgery:
a) Colposcopy
b) Cryosurgery
c) LEEP Cone Cervical Biopsy
d) Genital Biopsies
e) Endometrial Biopsies
3) Major Gynecologic Surgery


Doctor Jackson hablan un poco de espanol.









---